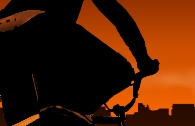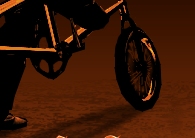 News for September, 2004

| | | |
| --- | --- | --- |
| | Thursday, September 30, 2004 | |

New artwork


Posted by adamcs at 07:08. Category: General



Rockstar have added new artwork to the official website, that happens to look a lot like Salvatore Leone from GTA3. Decide for yourself:

Check out the rest of the artwork here.




| | | |
| --- | --- | --- |
| | Wednesday, September 29, 2004 | |

IMDB Update


Posted by adamcs at 15:24. Category: General



Internet Movie Database have added several new actors to their San Andreas page.

Bill Cobbs .... Old Reese (voice)
rest of cast listed alphabetically
Ben Davis .... Voice
Danny Dyer .... Kent Paul (voice)
Jose Hernandez Jr. .... Jose & T.A. Mendez
Dennis Hopper .... Steve Scott
Elliot Joseph .... Maccer (Motion Capture)
Shaun Ryder .... Maccer (voice)
Sarah Sido .... Voice
Frank Vincent .... Don Salvatore Leone(voice)

The authenticity of this list remains unknown (IMDB have been proven wrong in the past) so at the moment, this info is unconfirmed.




So How Big is San Andreas?


Posted by illspirit at 01:10. Category: General



So, yea, lately there's been a lot of talk about how big the San An map really is. Not to mention plenty of people posting absurd comparison maps on message boards all around the intrawebnet. You know, the ones with like fifteen Vice Cities placed end-to-end across the map. Maps which, after doing the math, would end up with cars in the Vice City overlays being about the size of toy Matchbox cars in contrast to San Andreas.

It is into this melee of theoretical cartography I now enter in hopes putting idle speculation, rants, and worries to bed...

Right, so, if you look at the official site, navigate into any of the various districts around the map, and mouseover a point-of-interest. The location name, time, and some coordinates should then pop up on the top left of the Flash movie. If one was to take these very coordinates, locate them within (or in some cases outside of) Vice City's game world using a 3D map editor, then scale the known San Andreas map to match, the results would look something like this:

Without boring everyone to death with details about bilinear pixel resizing, 3D world-space bounding boxes, and area triangulation equations in Euclidian geometry, I can say that, within a margin of error of less than 2%, that this overlay map is dead-on given the array of coordinates at my disposal.

The only question that remains really, is whether or not the cooridinates on the Flash map are in fact from the game, or just something the web design team at Rockstar threw in for fun. Judging by the width of the streets on the maps, it would appear the coord's are correct. For if the numbers were something collectively pulled out of thin air by the web team, the chances of them scaling this closely would be quite negligible. Mind you, this map comparison has not been confirmed by Rockstar, and is only based on my knowleged earned from years of experience modding the GTA series.




| | | |
| --- | --- | --- |
| | Tuesday, September 28, 2004 | |

Confirmed Voiceactor


Posted by adamcs at 15:45. Category: General



OPM2 US have revealed that Young Maylay will voice Carl Johnson. Young Maylay is an, erm, 'young' and rising musician in Los Angeles, California.

"Actually, it was through DJ Pooh. He's been a producer forever...I was introduced, then the Rockstar family picked me up...I didn't know that Dan was listening, and I guess he was getting the idea about me being the voice right then."
- Young Maylay speaking to OPM2 USA

Thanks to GTAGaming for the news.

Remember that you're more than welcome to suggest possible voice actors, based on the characters we heard in the official trailer (Ryder and the Frank Tenpenny/Eddie Polaski).




| | | |
| --- | --- | --- |
| | Monday, September 27, 2004 | |

Kincaid Bridge


Posted by adamcs at 21:57. Category: General



Rockstar have named the third bridge in San Fierro as Kincaid Bridge, modelled after the Forth Rail Bridge in Scotland (Not too far from the R* North offices).

Don't expect to see any 'cars' travelling across this bridge. Trains!

Thanks to GTAGaming for the news.




| | | |
| --- | --- | --- |
| | Sunday, September 26, 2004 | |

Jethro & Dwayne return


Posted by adamcs at 22:55. Category: General



Just a little something that may interest you. In the latest San Andreas artwork, we see two new characters. The tags on their shirts read "Jethro" and "Dwayne". In Vice City, you speak to two hippies after purchasing the boatyard. Although we aren't told their names during gameplay, the skin files in VC:PC do - CSdwayn.txd and CSjetro.txd

These are without a doubt, two of many returning characters in San Andreas. Stay tuned for all of the latest news and info.

Thanks to Dresta315 for this news submission.




OPM2 (NL)


Posted by adamcs at 21:39. Category: General



OPM2 Netherlands have released various new gameplay details, and a whole host of new screenshots.

You can control the tram cars by yourself.
You can adjust the camera in different directions - for example, to prevent a crash during a chase.
Tuning with your car will have no effect, only nitro will increase the speed of your car.
If you gain enough experience you can control a tow truck. This enables you to lift up vehicles and transport them around the state.
The time you can stay under water will be indicated by a blue stamina meter.
Underwater, the only weapon you can use is a knife.
Rockstar haven't released any information about animals. Although, OPM2 claim to have seen dolphins between the fishes.
It is possible for a plane to crash out of nowhere. Accidents happen.
You must have experience, and respect before playing the various differnt casino games.
By the end of the game you will have developed a small army of gangs.

A huge thanks to GTAXclusive for the info!

Related Link: GTAForums Topic




Voiceover Speculation


Posted by adamcs at 18:55. Category: General



Various people have labelled "Charlie Murphy" as the voice of Jizzy, the 'adult entertainment' club owner in San Fierro. You can hear Jizzy speak via the downloadable audio file on the official website (Visit San Fierro and select "Jizzy's Pleasure Domes" in Juniper Hollow).

For those who don't know, Charlie Murphy (Eddie Murphy's brother) is a comedian on the Dave Chappelle Show.

Gamespot reckon that Sweet Johnson sounds an awful lot like Ice-Cube, whom we heard in the official trailer yesterday. (Ice-Cube was spotted outside the Rockstar Offices several months ago)

We've yet to put a name on Ryder. If you have any suggestions, by all means, contact me. And please remember, none of this information is confirmed.




| | | |
| --- | --- | --- |
| | Saturday, September 25, 2004 | |

San Fierro Update & New Trailer!


Posted by adamcs at 18:49. Category: General



The official site has been updated with new screnshots, videos and audio clips of San Fierro. Be sure to check it out!

Also, check out the brand new trailer (Which also contains Las Venturas footage!):

Check out the rest of the screenshots here!

Also note that there are two "Fallen Trees" on the map, at the areas connecting Los Santos to San Fierro. Perhaps this is what prevents us from travelling to San Fierro at the beginning of the game? Likely.

Read More





| | | |
| --- | --- | --- |
| | Friday, September 24, 2004 | |

Minor details emerge


Posted by adamcs at 21:43. Category: General



Games Radar have posted a new article focusing on the rural areas of San Andreas, and although most of it was already known, there were a few 'minor' details that we hadn't heard of.

..this one involves the troubled Los Santos native assassinating an informer and having to take photos as evidence (any pics you take during the game can be viewed as an in-game gallery).

I wasn't too sure about this one. It could mean that we can store photos from anywhere, at any point during the entire game, and view them whenever we like, or it could only be for that one particular mission. I'm investigating at the moment.

We also discovered that the first countryside mission is titled "Lure". Read more about the mission here.

Keep an eye on the official site, as we could be seeing a San Fierro update tonight. Although, I can't confirm anything, it's a strong possibility. Want to discuss? Head over to PlanetGTA and join their friday chat session, for discussion on all the latest happenings in the GTA scene.

Related Links: Games Radar, GTAForums Topic




Ask Chris Stead!


Posted by adamcs at 09:33. Category: General



Chris Stead (the kind man who wrote that fantastic San Andreas' article in the latest issue of GamePro) was kind enough to answer questions about his experience, at our very own GTAForums.

Chris also mentioned that CJ sounded a little bit like Snoop Dog, although it probably wasnt, and/or it was a substitute voice.

Q: Are skateboarding and train jacking confirmed?

A: It came up in the conversation, but was not confirmed nor denied by the developers when specifically questioned.

Q: Did you get to play the game yourself? If so how does it play? And if you've seen the streets could you tell me if there is more (and more varied) traffic on the street than in 3 and VC? Did you notice any shortcomings?

A: Tthe streets are far more active and cluttered than anything seen in previous versions - a testament to the improved power of the GTA engine and RockStar's dedication to make each of San Andreas' regions distinct. The car makes and models are updated to 90's standards, of course. and in Los Santos there were quite a few dubbed-up rides too. As for more traffic...sure it gets busy in Los Santos but head out into the countryside and you can, at times, see no other vehicle.

As for shortcomings – there's nothing worth commenting on at this stage. The game I saw was not complete for starters, plus, RockStar would not have actively shown me any flaws, if there are any...

Q: Will there be children in San Andreas?

A: I have seen a lot of talk on this thread regarding the possibility of kids in San Andreas. I hope I wasn't too misleading. San Andreas is a living, breathing world and there is the illusion that children do exist and play within it. But at no time do I recall seeing a kid out in the streets where it could fall into harms way.

I highly doubt that even the controversy-happy lads at RockStar would allow kids to become an interactive part of the San Andreas gameplay.

Q: Did you see any interactions with normal street people? If so, what did it look like? Did you see the rag-doll physics or anyone losing limbs?

A: I did see some basic NPC to NPC interactions. For example, in L.S we saw two groups of gang member bump into each other. They gave each other hugs and elaborate hand shakes. Just like real life..... Sorry, I didn't see anyone's limb fly off...

Q: how would you get lost in sa if there are (assuming there are) maps and blips (and the map in the pause menu)? and by hinting towards skateboards what do you mean? did the pr guys mention something, or d'you see something resembling a skateboard lying around (or someone riding one!!!)? skateboards would kick ass.... - from Rocafella@gtaforums

A: When you're on the roads you're usually ok. There are street signs and the like when you come to intersections, directing you to civilized centres. Barney off over a fence and into farmland and things are not as easy. However, when we ventured off into this region, we received a phone-call. It was not answered but it was going to be a prompt on where we should head next.

Since you can also use the rivers to move around, if you were to say, jump off your boat in the middle of nowhere and continue and foot, you may also have similar location issues. Remember that the on-screen map only shows a few blocks worth of space - and there are not even blocks out in the wilderness – plus the pause game map is bloody huge.

To put the skateboard issue to rest - it came up in conversation, the question was asked, can you jack and ride skateboards in the game? No answer (yes or no) was given, just a 'wait and see' silence...

Feel free to submit your own questions, however, post them at the GamePro forum, and not our own. Remember that Chris can't answer every question. He's only witnessed a limited section of the game, most of which was covered in the GamePro article. And please ask sensibly, he's a busy man!




New info from P2


Posted by adamcs at 08:43. Category: General



As promised in last months issue, P2 have published an exclusive preview with many new gameplay details - perhaps most importantly, a summary of how gang territory/turf wars function.

"Parts of the on screen map are high lighted in the colours that represent the gang's own colour. Capturing these areas is a simple (although not easy) task. Once in enemy territory, let the other gang know your intentions by staring to kill members of them."

Almost before you reload hell has already broken loose and the area on the map flashes red to indicate you're trying to take over. All you need to do is survive the gang war, which isn't easy, R* had to do some invinsiblity cheat to do this. After, members of your gang will gradually start to appear in that area. Respect for you."
- P2 Magazine UK

You don't even have to be playing it to enjoy it. While quizzing R* with questions, the pad was put down and they were paying no attention to CJ on-screen. The game wasn't any less entertaining - "the various colourful characters wandering around in CJ's vicinity got up to all sorts of things, chatting, arguing, fighting, one of em even nicked our car from right under CJ's nose! Just literally watching CJ stand around makes us realise R* have created not a game - but a whole world!"
You can try on clothes in shops (before buying) in a changing room.
Other gangs territory are highlighted in their colour. When invading, it flashes red.

6 new screenshots were also included. Thanks to DmAc2k6 at IGN Boards for the news.




ESRB Rating


Posted by adamcs at 08:42. Category: General



The 'rating pending' logo on the official website has been replaced with 'Mature'.

Blood and Gore
Intense Violence
Strong Language
Strong Sexual Content
Use of Drugs

Violence: Scenes involving aggressive conflict

Intense Violence: Graphic and realistic-looking depictions of physical conflict. May involve extreme and/or realistic blood, gore, weapons, and depictions of human injury and death.

Comparing this to GTA Vice City..

Blood and Gore
Strong Language
Strong Sexual Content
Violence

And Manhunt..

Blood and Gore
Intense Violence
Strong Language


Thanks to FreshRollyG at GTA-SanAndreas.com for the news.

Related Link: GTAForums Topic




| | | |
| --- | --- | --- |
| | Thursday, September 23, 2004 | |

New details from OPM2


Posted by adamcs at 15:02. Category: General



New details have emerged from the german edition of OPM2.

Tankerships and trucks can be used as a weapon, but obviously, you should get out of the vehicle before the explosion.
The new targeting system shows your target with 3 different colors , so you can target various different parts of the body easier.
CJ can learn the "Roundhouse Kick". After pressing the R1 button, CJ will jump into the air kick 360°.
In San Fierro there is a ruin which was caused by the 1989 earthquake. This area contains a lot of ramps, and can be used for practicing bike tricks.
If CJ is diving to the ground in the sea, there will be a "blur-Effect".

Thanks to GTA-San.net for the news.

Also, be sure to check out this editorial by Jordan at our partnersite, PlanetGrandTheftAuto.




| | | |
| --- | --- | --- |
| | Saturday, September 18, 2004 | |

PStwo bundled with San Andreas?


Posted by adamcs at 00:24. Category: General



At the moment, it's all rumours, but definitely worth a read. Head over to Gamedot Gamespot and check out their latest 'Rumour Control' article, which focuses on the PStwo (Apparently a scaled down version of the PS2, on sale October 26th) and how this reflects on San Andreas' 1 week delay, which we heard about last week.

..We believe this launch may coincide with the launch of a new version of the PlayStation 2, called the PStwo." This hypothesis was expanded on by the Hollywood Reporter, which said a simultaneous release of GTA and the PStwo would be a "one-two punch" against the Xbox..
- Gamespot

Rockstar Games have "no comment on the issue".

Check out the full article, here.




| | | |
| --- | --- | --- |
| | Thursday, September 16, 2004 | |

The Return of Kent Paul


Posted by adamcs at 07:17. Category: General



I'm doing the next Grand theft Auto game, I was in the last one, Vice City and they've kept my character Kent Paul in for the next one. I'm the limey in it. I f---ing loved doing it and its all Top Secret.
- Lad's Mag

FreshRollyG reports that in the latest issue of Lad's Mag, an interview with Danny Dyer confirms the return of Kent Paul in GTA San Andreas - no surprise, really.

Thanks to GTA-SanAndreas.com for the news.

Related Link: GTAForums Topic




| | | |
| --- | --- | --- |
| | Wednesday, September 15, 2004 | |

Easy Reading: Eurogamer & Sam Houser Interview


Posted by DigitalD at 12:24. Category: General



I spotted these a few days ago, but since there wasn't anything spectacular I opted not to post. Since today seems to be a slow news day, here are two articles to pass your time.

Guns, planes, lorries - more San Andreas details

If there's nobody worth shooting in the vicinity, the game automatically switches into free aim mode: the left analogue stick has CJ move forwards and backwards and strafe, while the right analogue stick lets you target manually, and L1 becomes the fire button. You can always snap to a target with R2/L2.

In-keeping with the nature of CJ's world, his proficiency with weapons will also improve over time. When he first gets his hands on the new Desert Eagle, for example, he'll barely be able to hold it while firing, but in time his skills will improve. Reloading, fire rate and accuracy will all improve as CJ handles more weapons, and as before crouching will improve accuracy in general.
-Eurogamer

Sam Houser interview: Tough talk from the Don of Grand Theft Auto

He's presided over one of the most successful and controversial videogame series of all time. He's Sam Houser, Rockstar Games' president and one of the driving forces behind Grand Theft Auto. The series has delighted hardcore gamers, infuriated the clueless, and most importantly, introduced videogames to a whole new audience. Love it or hate it, but people still talk about it....
-1up.com Feature

In other news, brief news has been revealed about GTA Advance, mostly revolving around Take2Games putting up a page about it.




| | | |
| --- | --- | --- |
| | Tuesday, September 14, 2004 | |

Australian Release Date Delay Specification


Posted by DigitalD at 14:35. Category: General



As you know by now, the San Andreas release was conveniently pushed back a week by Rockstar some time ago, but we received no information concerning the Australian release date at the time. Now, details are beginning to surface.

Quite a few online Australian game retailers are reporting the same 15th of November release date. It's not just a coincidence or guess either, as quite a few people working at online retailers have been commenting on the setback notice they were sent. So it's rather safe to say, the Australian release for Grand Theft Auto will be on the 15th of November, 2004.

Of course australians still have the opportunity to order from gpstore.co.nz, which seems to be a popular trend down-under.

Related link: Forums discussion.




| | | |
| --- | --- | --- |
| | Monday, September 13, 2004 | |

GTA Advance Site


Posted by DigitalD at 21:14. Category: General



We've discovered that a GTA Advance website has been launched: gtaadvance.com.




| | | |
| --- | --- | --- |
| | Sunday, September 12, 2004 | |

EGM - FULL Summary


Posted by adamcs at 22:11. Category: General



Last week we brought you some news on the Las Venturas preview featured in the novemeber issue of EGM. Now we bring you the full summary.

You first see it as a smudge of apocalyptic pink on the desert horizon. But cruise closer to Las Venturas on your soft seated wayfarer--San Andreas version of a classic luxury touring cycle from the early 90's--and the smoldering simmer resolves into sprawling neon boulevards decked with nods to past GTAs.
- Electronic Gaming Monthly (Novemeber)

Rockstar have based the famous neon cowboy figure on Vice City's Avery Carrington. There is also a billboard featuring Candy Suxxx.
The "V-Rock Casino" is San Andreas' version of the famous Hard Rock Café.
Rockstar have added many famous landmarks to Las Venturas, some of which include: Caligula's Palace (Caesar's Palace), the Visage (The Mirage), Pirates in Men's Pants (Treasure Island), and the Pink Swan (The Flamingo).
You can enter 'most' of the casinos. You can gamble at anytime of the day.
Within the casinos, you can play blackjack, craps, slots, roulette, video poker, wheel of fortune and more.
Different casinos offer different gaming options.
You must earn respect before gambling with the 'big boys'.
Cesar's full name is "Cesar Vialpando", and he's a proud member of the Varrios Los Aztecas (A Los Santos gang).
Las Venturas features "drunken Elvis impersonators"!
The casino interiors are incredible - marbled walls, detailed carpets and chandeliers.

The preview contained various new screenshots of all three cities:

Security guard inside a casino, with 'pit bosses' in the background.
A Las Venturas street, with flashing lights and the neon figure of Avery Carrington.
CJ driving down a Las Venturas street, with flashing lights and casinos behind him.
Elvis impersonators inside a casino.
CJ inside "Victim", a clothing store in Rodeo, Los Santos.
CJ Playing the slot machines.
San Andreas' version of Treasure Island.
Some cars lined up outside a city casino.
CJ riding a sanchez, outside the Garden Bridge (San Andreas version of the Oakland Bay Bridge).
CJ and his brother 'Sweet' on BMX bicycles.
A gang battle in Los Santos involving the Grove Street Families.
CJ inside his Los Santos home.

Go out and buy a copy!




| | | |
| --- | --- | --- |
| | Saturday, September 11, 2004 | |

Two More Teaser Sites


Posted by Dom0803 at 00:21. Category: General



Rockstar just today added another two teaser sites to their list. We've all heard the rumours of the cluckin' bell website, and it has finally arrived at our doorstep along with another site.

Here's a list of the two new sites.

You can discuss the release of these two sites on our forums in this topic

On an interesting side note. A recent email was received from R* telling us that the official San Andreas site will be updated with new San Fierro info!

Related links: cluckinbellhappychicken.com, fearitdoit.com, teaser site discussion topic.




| | | |
| --- | --- | --- |
| | Friday, September 10, 2004 | |

San Andreas Delay


Posted by Dom0803 at 15:11. Category: General



According to the take2games website in an article released recently, San Andreas will be moved to a later date. May I remind you that San Andreas was confirmed for release on the 19th in some countries, and the 22nd in the others. Now the US release is on the 26th of October, and the UK on the 29th. The countdown on the right side of the page has been updated to reflect the changes.

Here is the quote taken from the article.

Take-Two has an extensive product lineup planned this holiday season, beginning in the fourth quarter. Rockstar will introduce Grand Theft Auto: San Andreas, the next iteration in the globally successful franchise which has sold over 32 million units. Developed by world-class designers Rockstar North, Grand Theft Auto: San Andreas will be available exclusively for the PlayStation 2 and is expected to be in stores in North America on October 26, 2004 and in Europe on October 29, 2004.

Rockstar Warehouse website also has the release date listed as 26th of October.

On a lighter note in the same take2 article they hinted on when San Andreas will be released for PC.

Additional products planned for fiscal 2005 from Rockstar Games include Grand Theft Auto: San Andreas for PC in the third quarter.

Related links: Press Statement, Rockstar Warehouse.




| | | |
| --- | --- | --- |
| | Thursday, September 09, 2004 | |

First look at Las Venturas


Posted by adamcs at 21:40. Category: General



We finally managed to get our first glimpse of Las Venturas, the third and final city in San Andreas.

The info comes with the latest issue of EGM, who bagged a 6+ page exclusive preview. Some new details were released:

There is a casino called "The V-Rock Casino", based on the Hard Rock Cafe.
Other casinos include: Caligula's Palace, the Visage, Pirates in Men's pants, and the Pink Swan, all modeled after their real life counterparts in Las Vegas
The famous neonlight cowboy in Vegas is also featured, but it is Avery Carrington instead (Character from Vice City).
There is a huge Candy Suxxx figure on one of the buildings.
You can now gamble in the casinos, you wont be able to acess all of them, but Rockstar claims there will be a lot for you to visit.
You can play "tons" of casino games, including blackjack, craps, slots, roulette, video poker, and wheel of fortune. Being a high roller will also help you gain respect.
There will be drunken Elvis Impersonators! Rockstar has also paid great attention to detail inside of the casinos.

As for the screenshots..

#1 - A picture of the strip, with the Avery Carrington neon lights, the Candy Suxxx figure, a hotel, a Casino, a giftstore and a car driving by.

#2 - The next screenshot shows a security guard inside a casino, and several card tables and dealers in the background.

#3 - There is a screen of CJ riding down the Ventura strip in his car. Hotels, and more casinos are shown in the background.

#4 - The next picture shows two elvis impersonators standing at the bar inside of the casino.

#5 - Next is a picture of CJ playing a slot machine. Below that is a smaller screenshot of a boat, and more cars driving down the strip in the screenshot next to it.

Huge thanks to ChaD4214 for all of the info, and the news!




Teaser site URL?


Posted by adamcs at 14:50. Category: General



Be sure to keep an eye on CluckingBellChickenSlaughter.com. There is a business in Los Santos called Cluckin' Bell, but don't be getting your hopes up because remember, Rockstar register 'many different domains for many different reasons.' Yeah right. ;)




GamePro Australia San Fierro Overload & OPM2 AU


Posted by DigitalD at 12:38. Category: General



GamePro Australia magazine has a new San Fierro preview with an overload of new information. Our source tells us there are no new screenshots, but here are the highlights:

What you can steal and carry from home robberies depends on your physical fitness and strength you've accumulated in the gym.
When selling stolen goods to the fence, you can negotiate the price.
You can jack the tram in San Fierro. Known for a while
There are ruins from the 1989 earthquake in San Fierro.
The 'Lombard Road' and 'Trans-America tower' are in the game.
When other pedestrians break the law, the police chases after them and helicopters can even get involved. You can get hurt from these chases and even die.
You can talk to pedestrians with dialouge boxes ala RPG game.
Climbing is said to be like in Tony Hawks Underground video game.
The article hints toward stealing trains and skateboards in the game.
The small town of Angel Pine is the size of two Vice City blocks.
There does not seem to be a physical limit as to how high you can fly.
Magazine editors flew for minutes in a straight line without seeing a town.
CJ's mobile will help you get back on track if you get lost. Not sure how this will function.
The complete day (24 hours) finishes in 24 minutes. 1 minute = 1 hour in game.
Health can be viewed in the stats menu.
The average gamer playing the game straight through with a strategy guide would be playing for ~130-150hrs. Known and now confirmed again.
It took the magazine editors 10 minutes in a plane and on the ground to find something once leaving Mount Chiliad.
The main cities have airports with vehicles to drive.
The necessity to eat will be displayed in either a bar on the screen or text appearing. It was undecided at the time of writing.
Rockstar is still to decide wether the game will be open from the start or not.
CJ can take part in underwater missions.
If you got lost during a mission, your cell phone will ring, which will, hopefully put you in the right direction.
You can fly upto three times higher than you could in Vice City.
CJ can play basketball by himself, or challenge others.
There is a motel at the top of Mount Chilliad.

Thanks to FiShMaStEr and his site GTACentral.net. Covers and scans will be available on the forums soon enough.

On another note, we are being told that the Official Playstation 2 Magazine Australia has a new San Andreas preview. Nothing major, however one caption drew some attention:

Rockstar is trying to make 50% of the buildings enterable.

As to if that sounds like a realistic figure, it really is anyone's guess.




Official SanAn Screensavers and Wallpapers


Posted by illspirit at 00:32. Category: General



The Webmaster over at Rockstar just sent word that the first batch of official screensavers and wallpapers have been released! Click here to check 'em out!




| | | |
| --- | --- | --- |
| | Wednesday, September 08, 2004 | |

Digging Graves, Flying Airlines and 'The Game' Voice Actor


Posted by DigitalD at 13:55. Category: General



A few days ago, a topic surfaced on the forums with a preview by a rather unknown site which claimed that the shovel could be used to bury shallow holes to dig people in. Being the 'intelligent' GTA fans we are, we decided this was just creative writing on behalf of the writer of that preview, and we elected not to post the information.

Now another fansite gave us the heads-up that a british online shopping website is reporting similar information. They also claim that the shovel can be used for the burial of dead bodies. How this will work, we have no clue, and the authenticity of this information is still to be confirmed.

[the shovel], often found in people's back yards, is famous for providing the ability to perform important soil related tasks such as digging shallow graves
- cybershack.com

you can even use it to dig a shallow grave for the poor unfortunate
- special reserve uk

This newish information was also presented with the two articles, some of it confirmed and the rest to be taken with a pinch of salt.

While in airplanes, attitude and altitude meters will be displayed.
Fires will spread, and you will be able to start forest fires (and extinguish them with a fire extinguisher).
You will be able to take airplanes from the airport to fly from city to city to save travel time. (Recap)
One of the strongest weapons in the game will be the Deagle (Desert Eagle), which will prove a challenge to shoot and aim at first, but your accuracy will improve with practice. (Recap)

On another note, Interscope and G-Unit artist The Game will be doing voice acting for the character B-Dup. This has been confirmed by a website that seems to be offline at the moment. You can find a sample of his voice on the official site, by going into the Ganton area, selecting "B-Dup's house" and listening to the audio clip.

Finally, a 'men's magazine' in the UK called FHM has done a print preview of San Andreas in their latest issue. Inside are a few new screenshots (nothing major), we'll have a full summary for you tonight, tomorrow or in a few days.

Copies of all the above news and discussions on it can be found in the Official News & Information forums.




| | | |
| --- | --- | --- |
| | Tuesday, September 07, 2004 | |

Two New Voice Actors Confirmed?


Posted by illspirit at 20:01. Category: General



When I say confirmed, I mean that IMDb has added two more voice actors to its SanAn info page. First of which is Shaun Ryder playing the roll of Maccer, as reported by UK tabloid "The Mirror" sometime last month. The other is Sarah Sido, who is just listed as being a voice. While they're generally rather reliable, they have been known to slip up in the past. Only time will tell at this point.

Thanks to PlanetGrandTheftAuto for the heads-up.




| | | |
| --- | --- | --- |
| | Monday, September 06, 2004 | |

Weekend Countryside Screenshots


Posted by DigitalD at 18:21. Category: General






| | | |
| --- | --- | --- |
| | Sunday, September 05, 2004 | |

Previews, anyone?


Posted by Andy at 20:01. Category: General



As we get closer to the release of GTA: San Andreas, the unanimous hope is that new information will surface - we still haven't heard much about San Fierro or Las Venturas. For this, our attention shifts to the newsstands - when magazines cover such huge game releases, their features tend to be quite impressive.

Unfortunately, it seems that we may have to wait a little while before getting our grubby little fingers on any brand-new info. Regardless, we're still offering a double-dosage preview rundown for your reading pleasure.

Rockstar's keepin' it real in San Andreas...

OPM dishes out the rudimentary overview of San Andreas in their October issue - the gameplay, storyline, features, and so on. Albeit they do have a saving grace this time round - a mini interview with hip-hop personality DJ Pooh, focusing on his contribution to the development of San Andreas.

Seeing as how the guys at Rockstar North don't exactly live a west-coast lifestyle, they called in someone who knew the ins and outs of urban California. DJ Pooh, whose track record includes co-writing the movie "Friday" along side Ice Cube, as well as producing albums for artists including LL Cool J, Snoop Dogg and Tupac, brought his experience as a hip-hop producer and screenwriter to the table.

Rockstar opts to go for authenticity rather than celebrity status when it comes to casting voice actors – this is a fact that Pooh reassures us of when he notes that he was given the freedom to go out and pull folks off the street.

Rockstar gave me the opportunity to pull cats out of the streets and give them opportunities. Cats that used to have nothing to do but gang-bang and s*** like that -- these guys are now becoming music guys, they're doing voiceovers. I'm proud to be a part of it, and it was a positive experience for everyone involved.
- DJ Pooh

Landscaping and cultivating the countryside of San Andreas

Power Unlimited returns from the grave with a quick overview of the great outdoors in their October issue, complete with a description of law enforcement alterations between city and redneck-infested towns – while the police department does it's dirty work throughout the urban sprawl of Los Santos, you'll have to deal with an obese sheriff in his mucky ol' 4x4 when you hit the countryside.

Although it's not quite as big as IGN or Gamespot's coverage, it's understandable – Doom 3 has taken headlines in most cross-platform gaming magazines as of late.




| | | |
| --- | --- | --- |
| | Saturday, September 04, 2004 | |

A Drive Through the Country


Posted by DigitalD at 01:07. Category: General



As part of its weekend San Andreas coverage, Gamespot has put up a similar article as IGN, also about the countryside. There's quite a few new impressive screenshots, look for these here on Monday.

Not a whole lot of new info here, but here's some of the more interesting bits:

There's a bulldozer which features rear wheel steering, and the front blade/plow can be manipulated with the right stick.
Fire extinguisher can be used to, well, extinguish fires
One other new weapon mentioned is a shovel.
The cropduster plane we hinted at yesterday is confirmed. And there's a new pic of a bi-plane as well.
One of the new bikes in the game is called the Wayfarer, which, according to Gamedot, looks like the Honda Gold Wing touring bike.

Related links: Countryside Preview, New Screenshots.

Gamespot also put up an "exclusive" video preview which just features a bloke called Greg standing there looking awkward and talking sheepishly about the game. To make up for not having a unique preview they put up a dull 6 minute 30 second video of them zooming into watermarked screenshots and babbling on about stuff we already know. Disappointing. And not worth a link.




| | | |
| --- | --- | --- |
| | Friday, September 03, 2004 | |

The Open Roads of San Andreas


Posted by adamcs at 23:01. Category: General



45 days until San Andreas hits the shelves, and the excitement continues as IGN release a spectacular 'outdoors' feature with lots of new information, and a selection of brand new screenshots. With Los Santos out of the way (wrapped up nicely with the release of the official trailer and website) it's time to progress through the state, and see what else R* have to offer.

we witnessed our guide travel back from one of the game's several small towns to Los Santos over the span of which, seemed like nearly twenty minutes.
- IGN

There are about 12 different countryside towns, each with its own look, style and theme.
The Desert Eagle is one of the new weapons featured in the game. It has more stopping power per round than any other weapon in the game, besides sniper rifles.
CJ can ride an 'industrial strength lawnmower'.
There are many money-making activites to take part in at the countryside - rocky road races, motocross competitions and such.
You can produce "unbelievable rolling bombs" with the 18-wheeler: Speed it up, and dive out at the last second, destroying anything/anybody in its way.
The moon goes through several different phases, full moon, half moon, and so on. The moon and the stars appear brighter as you travel further away from the city lights.
R1 targets your enemy. CJ will aim at the closest hostile. If there isn't a hostile in the area at all, he'll target the closest person. If there still isn't a target in sight, CJ will switch to free-aim mode. In this mode, the camera rests behind your character, and you can move CJ using the left analog stick, whilst changing the camera with the right. L1 now acts as the firing button, although Circle can be used when not using the new targetting system.
The area to the left of Los Santos is occupied by hills and countryside.
To the left of Los Santos, you can find a truck stop known as the "RU Haul". Always looking for extra drivers, the owner will offer you a cash reward if you can tow pull some cargo. This is done with a traditional 18-wheeler, the largest road vehicle in the game. The trailer is detachable, and the truck will change position, depending on whats going on in the back. Hauling missions are completely timed. So if they screw up and miss their window, their payoff will be cut to half of what it was supposed to be.

Reload Time: The more improved CJ becomes at this skill, the fewer seconds he'll need when reloading. This is extremely important when involved in large-group firefights.

Fire Rate: This skill dictates how many bullets CJ can spray in a certain amount of time. The better the skill, the more ammo he can unload in shorter instances.

Accuracy: When players improve this skill, the circle outside of their reticule will expand and contract for better a visual representation of your target lock. As always, crouching also improves the precision of your shots.

Weapon Stance and Movement: Each weapon has a different ability relative to that weapon type that can be unlocked. This means that some weapons, for instance, can earn the ability to allow CJ to move while firing. While others improve your character's weapon stance so that he has faster strafe speeds or uninhibited backwards movement when firing.

Dual Weapons: What Rockstar is calling "The Ultimate Upgrade," this skill allows CJ to handle two weapons at a time. This effectively doubles CJ's firing rate and length of time between reloads.

Be sure to check out the new images, here.

Related Links: Outdoors Preview, New Screenshots




Get Off My Land!


Posted by Tank at 22:49. Category: General



The countryside has never looked so beautiful - check out these digital versions of some of the countryside screenshots that were featured in last month's print previews. Afterall, it's about time you went outside and enjoyed the lush colors and high resolution...

Check out the whole bunch on the screenshots page.




Dan Houser interview at E3


Posted by Dom0803 at 16:30. Category: General



Dan Houser was interviewed by the NL (Netherlands) Power Unlimited magazine at E3 a few months ago. We covered the information previously, but here is a transcript of Dan talking about making of the game and the people involved in it.

Dan mentioned that the team are very passionate about this game, that everything has been set aside, and their every focus is set on San Andreas. Here's just a little that Dan mentioned about the team

If they would give me a bag full of money to get a team 3 times as big as the one I am currently dealing with, then it wouldn't work for me. Just because my friends of the current team, aren't in it.

If you wish to read the whole interview you can click Read More at the bottom of this news post. Due to the original being in Dutch, the translated version isn't exactly to perfection, but you get the idea.

Props to vALKYR™ for translating the original article

Read More





Official Soundtrack Announcement


Posted by DigitalD at 09:09. Category: General



As the release date for San Andreas is closing in, Rockstar has announced they are partnering up with Interscope Records for the soundtrack of the new game. Interscope Records being part of Universal Music Group, and parent company to such popular rap labels as Aftermath, Shady Records and Ruff Ryders.

"Fans of the blockbuster series can expect the soundtrack to cover the full spectrum of music genres and reflect the sound, vibe and feel of the FM radio dial from that time period," stated Terry Donovan, CEO of Rockstar Games. "The in-game radio stations featured in Grand Theft Auto have been one of the most celebrated and revolutionary aspects of the game since its inception."

"We are happy to be working with Rockstar Games on the soundtrack to Grand Theft Auto: San Andreas," said Jimmy Iovine, Chairman of Interscope Geffen A&M Records. "I believe that the enormous effort both companies have made in putting the soundtrack together has resulted in something truly special that will be reflected in both the game and the soundtrack albums."
- Take 2 Games Official Press Release

The press release is available for reading on Take 2's website.

Thanks to PlanetGrandTheftAuto for bringing this to my attention. Also expect a definite weekend countryside preview from Gamespot or IGN, or both.

As a side note, I'd like to point out that the german official site has been opened up under the address SanAndreas.de. If that's your cup of tea, go enjoy.




| | | |
| --- | --- | --- |
| | Thursday, September 02, 2004 | |

Playstation Extreme Mag Preview


Posted by DigitalD at 15:05. Category: General



The September issue of PSE2 magazine has a few new details on the San Andreas city that seems to be covered a lot this month; San Fierro.

The cable cars on rails in San Fierro will be jackable and driveable!
You can buy tobacco in the form of cigarettes in special locations, and you will be able to smoke it.
The VW van will be called Camper.
The Hub is the name of Cesar's and CJ's car garage. (known already)
There are workshops for custom car paintjobs.
To top it off, this magazine claims the blur effect for nitro (a la NFSU) has not yet been finalised.

Related links: German fansite GTA-San.net.




Rumour Mill


Posted by DigitalD at 14:33. Category: General



Although I would like to stress once again that we are not a site for rumours, and all the information posted on our site is official and confirmed, we will draw away from our policy for a moment. Due to popular demand, we are posting some unconfirmed facts, but which we are pretty confident about.

Knives, poles, fire estinguishers, bottles, and pepper spray are street weapons you can expect in the game.
There is a new type of plane, a crop plane, and one mission invloves you spraying poison all over a field of crops.
There are about 15 main gangs in the game.
Teaser sites for San Andreas are and will be: www.maccer.net, www.epsilonprogram.com, www.gloryholethemepark.com, www.cavernofsorrow.com, www.exsorbeo.com.

Sources will remain unnamed.




Article Recommendation


Posted by DigitalD at 14:21. Category: General



I'd like to draw your attention to an article our partnersite, PlanetGrandTheftAuto, has put up. It debates on future GTAs and multiplayer functionality. More remarkably, there is a hint to the extent that San Andreas might reach the PC version before spring of next year. Be sure to honour it with a read.




| | | |
| --- | --- | --- |
| | Wednesday, September 01, 2004 | |

Slow Times and Site Work


Posted by DigitalD at 17:26. Category: General



Don't be discouraged by the slow news period lately folks. We've managed to catch up with things over this little pause, and we even setup an automated system on the artwork page. I'm even proud to say that our network hub, the up-and-coming GTANet.com has gotten some work done on it. Don't give up yet, we'll get that site up very soon!

Meanwhile, while you're waiting for more information, go ahead and discuss San Andreas on our forum.

Expect new information to be unveiled this weekend!



Return to Archive.